Who We Are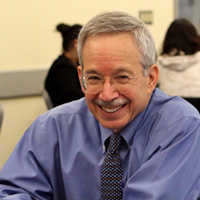 Daniel A. Wagner, Ph.D.
Founder and Director, UNESCO
Chair Daniel A. Wagner is Professor in the Penn Graduate School of Education and was founding Director of the Literacy Research Center at the University of Pennsylvania in 1983. Since 1990, he has served as Director of the federally funded National Center on Adult Literacy (NCAL), as well as Director of the International Literacy Institute, which was co-established in 1994 by UNESCO and the University of Pennsylvania. He received his Ph.D. in Psychology at the University of Michigan, was a two-year postdoctoral fellow at Harvard University, a Visiting Fellow at the International Institute of Education Planning in Paris, and a Visiting Professor at the University of Geneva (Switzerland) and Fulbright Scholar at the University of Paris-V. Dr. Wagner has extensive experience in national and international educational issues. Among his more than 130 professional publications (see full listing here), Dr. Wagner has published Literacy: An International Handbook (1999), New Technologies for Literary and Adult Education (2005), Monitoring and Evaluation of ICT in Education Projects: A Handbook for Developing Countries (2005), and Learning and ICT: Supporting Out-of-School Youth and Adults (2006).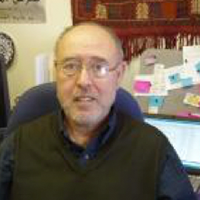 Mohamed Maamouri, Ph.D.
Associate Director of ILI, Senior Researcher
Mohamed Maamouri is Senior Administrator at the Linguistic Data Consortium at the University of Pennsylvania. He heads the Arabic Treebank research group. Dr. Maamouri received his Ph.D. in Linguistics from Cornell University in 1967 and spent most of his professional career at the University of Tunis where he was a Professor of Linguistics at the Faculté des Lettres de la Manouba (University of Manouba) from 1967 to 2001, and Director of the Bourguiba Institute of Modern Languages from 1975 to 1988. Dr. Maamouri joined the University of Pennsylvania in 1995.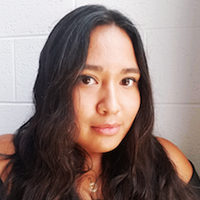 Lauren Scicluna,
Administrative Coordinator
Lauren Scicluna is the Administrative Coordinator at ILI. She received her B.A. from New York University and her M.S.Ed. from the University of Pennsylvania Graduate School of Education. Lauren came to Penn GSE in 2012 and currently holds a variety of administrative duties in the Literacy, Culture, and International Education Division. This includes serving as the program coordinator for the master's programs in International Educational Development Program and Education, Culture & Society as well as facilitating student programming for international students.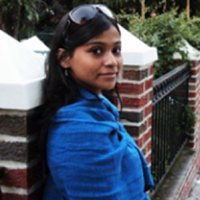 Fatima Tuz Zahra, Ph.D.
Research Associate
Fatima Tuz Zahra, from Bangladesh, completed her B.A. (Honors) in English, her M.A. in Applied Linguistics and ELT from the University of Dhaka, and in 2018 completed her Ph.D. at the University of Pennsylvania. Before coming to Penn, she worked at BRAC University, Bangladesh. Zahra worked with the Bangladeshi immigrants in Upper Darby, West Philadelphia as a part of her research training. She also worked as a coordinator for the International Education Doctoral Working Group (IEDWG), which aims to provide doctoral students with research interests in international educational development with opportunities and resources to pursue them. She has taught multiple courses at Penn in education and in methodology. Her research interests include international educational development, education and language policy and reforms, information and communication technologies (ICTs) and inequalities in education. She is currently serving as a consultant to international development agencies.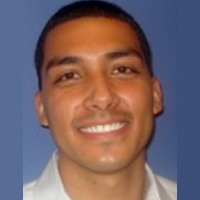 Nathan Castillo, Ph.D.
Research Associate
Nathan Castillo completed his Ph.D. in the Interdisciplinary Studies in Human Development program at the Penn Graduate School of Education in 2017. His professional portfolio ranges from literacy and technology for development to violence prevention and work readiness development. Castillo has worked extensively in Central and South America as well as East and Southern Africa. Among his research interests are education assessment for international development and resilience programming for at-risk youth. He is a returned Peace Corps volunteer who served in Guatemala and also holds an Ed.M. from Harvard University. He is currently Assistant Professor in the School of Education at the University of Illinois.